Center Events
Festival of Giving
November 1 -3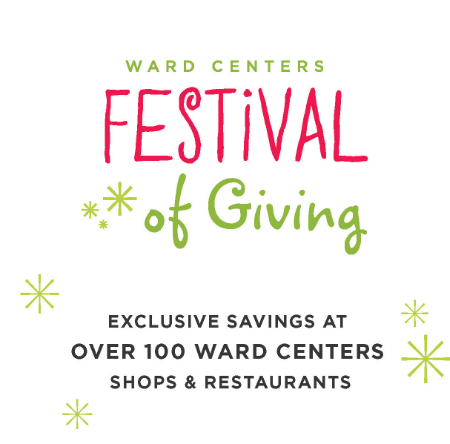 Save big and get an early start on holiday gift lists at Ward Centers'
Festival of Giving from November 1-3, 2013.
Shoppers are swimming in savings at their favorite Ward Centers stores and restaurants, while participating local nonprofits raise much-needed monies. For just $10, local residents and visitors can purchase a Festival of Giving Passport from local nonprofits and gain access to
exciting center-wide and store-specific offers.